When are property owners liable for slip-and-fall accidents?
A slip-and-fall accident is not uncommon in the United States. While common, being successful in a slip-and-fall accident case varies, depending on how strong the evidence is to prove fault. Without having a strong case for establishing fault, your chances of receiving the compensation you need for your claim reduces significantly.
As a victim, you are already frustrated while you deal with the costs of your accident. Therefore, it is in your best interest to consult with an injury attorney for assistance in your case. An attorney serves as your advocate. They can help you not only answer whether you have a valid claim, but also to pursue the evidence necessary to strengthen your case against the defendant in court.
While you wait for a consultation with an injury attorney, you can learn more about the process, legal requirements, and what it will take for an attorney to establish your case.
Understanding the Legal Issues Presented in Slip-and-Fall Premises Liability Cases 
All property owners have a duty of care owed to the public, which requires them to keep their property free from dangerous conditions. If the property has known hazards for anyone invited onto the property and the owner fails to correct them, they can be considered legally liable for those injuries and the financial damages that occur.
Some facts regarding this include:
The person injured must be an "invitee" or "licensee" of the property. These are parties who have a legal right to be on the owner's property. They may have a formal or informal invitation, and the invitation may be implied. For example, in a public place like a retail outlet, the invitation is implied because the company offers all customers the ability to visit them at their store as part of everyday business.

A "trespasser" does not have a legal right to enter the property. Therefore, the state would not allow for a trespasser to file an injury claim.

Property owners must take measures (within reason) to ensure those on their property are not at risk for injury. He or she must fix any known dangerous conditions as soon as they are aware of them or within a reasonable amount of time.

A property owner's actions must always fall within the scope of "reasonable" acts. "Reasonable" refers to what others of a good conscience would do in a similar situation. For example, if there is a hose crossing a sidewalk, a reasonable homeowner would remove that hose the moment they are done using it to avoid tripping any visitors on the property. If the at-fault owner left the hose in place for weeks, knowing it was a potential hazard, they would be acting outside of the reasonable expectation.

The danger on the property must be foreseeable. This means the owner should reasonably know there is a dangerous condition that could lead to injuries, such as icy steps leading to their door.
The foreseeability and reasonableness of the owner's actions are critical. If the accident occurred in a situation that is not foreseeable and the owner acted reasonably, it would not be a valid case.
When the Victim Contributes to the Injury
Sometimes, a victim may contribute to the accident as well. The more contributor negligence present, the less compensation the victim would receive. A property owner can still cause an accident but not be 100 percent at fault for the accident.
For example, a property owner let ice build up on their sidewalk. However, most reasonable individuals would see the ice patches and either avoid them or walk carefully over them. The victim instead runs over the icy sidewalks during horseplay. In this case, the owner should not have left the ice, but the victim is also partially at-fault because they saw the dangerous condition and proceeded anyway.
Common Questions of Liability
When determining who was more at fault for an accident, an attorney would review the questions of liability. In a slip and fall case, for example, they would ask:
Was the possibility of being injured present for the victim?

Was the property owner responsible for limiting risks for the victim under the circumstances?

Did the victim contribute to their injuries by being careless or running?

If the victim had not acted carelessly, would he or she have avoided the injury entirely?
If the victim were at fault, the property owner would have a strong argument against paying 100 percent out to the injury victim.
Examples When a Property Owner Might Be at Fault
Tying it all together is not always easy, which is why we have provided common examples of times when a property owner might be at fault for an incident. A few examples would be:
Water spilled on the supermarket floor

Potholes unfixed in a parking lot

Objects on the sidewalk blocking the walkway

Inadequate lighting on the property – which prevents someone from seeing where they are going

Ice on a staircase for more than a few hours
Getting the Legal Representation You Deserve
If you were injured on someone's property in a slip and fall accident, you have the right to hire an attorney – and you should exercise that right. An attorney is crucial in cases involving premises liability. You want someone who has experience finding evidence and defending you against claims of contributory negligence.
Even if you did not contribute to the accident, the insurance company's job is to minimize their losses. This means they will do whatever it takes to push some of the blame onto the victim and reduce how much they pay in compensation.
Our attorneys understand that you have medical bills, lost wages, pain, and suffering that stem from your accident, and we can advocate for your right to compensation.
Contact us today to schedule a consultation.
These Articles Might Also Interest You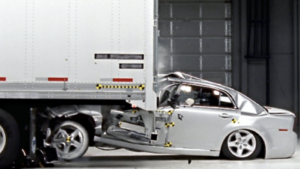 What is an Underride Crash? An underride crash typically involves a large truck, like a tractor trailer, and ...
Read More

→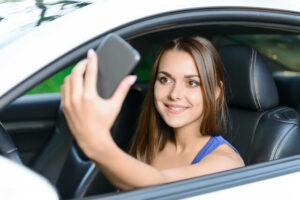 What is Distracted Driving? Distracted driving is engaging in another activity while driving a motor vehicle. It can ...
Read More

→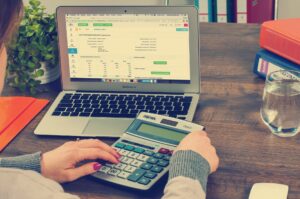 How are personal injury settlements paid? The goal of personal injury cases is to help people recover what ...
Read More

→