Can you sue for a furniture tip-over? Whether you are a soon-to-be-parent or a seasoned one, you know the importance of baby proofing your home. You purchase the countless safety products available on the market – all designed with the purpose of protecting little ones from injuries at home. Unfortunately, there is a type of injury that is not as easily prevented, and some parents may be unaware of the threat that is out there. Furniture tip-over accidents injure children in the United States once every 24 minutes. About 81 percent of those injuries occur inside the child's own home, and more than two-thirds are toddlers. Sadly, a child loses his or her life every two weeks because of these types of injuries.
Earlier in 2015, IKEA had reports surface about a dresser that was tipping over. More specifically, a 22-month old child was injured and died because of the tip-over incident. The IKEA Malm was named in the incident, and in July 2015, the CPSC announced a repair program that was designed for chests and dressers after two incidents resulted in toddler deaths in 2014. The product recall program allowed owners to request repair kits that let parents anchor the dresser to their wall free-of-charge. There were more than 300,000 kits distributed nationwide from that program, but this was only a fraction of the 27 million dressers actually sold by IKEA.
Know How to Anchor Your Furniture and Televisions
Tip-over injuries are preventable – and should not happen in a home. The CPSC has initiated their own "Anchor It!" campaign to highlight just how easy it is to protect your child from injury. You can anchor your own furniture by:
Purchasing sturdy furniture that is made to hold a television or other heavy objects. Tall furniture should be built sturdy enough to handle the load and, more importantly, have warning labels about anchoring if it is top-heavy.
Flat screen televisions should be mounted to the wall or furniture to prevent tip-over.
Secure televisions that are not wall-mounted by anchoring them to the wall instead.
Remove objects that are tempting to make a child climb on his or her own dresser or a media stand, such as toys.
Follow all instructions for putting together furniture, and how to use it properly.
Secure an anchor kit along with any top-heavy furniture (such as dressers that are three or more drawers).
If you do have top-heavy furniture, learn how to use it properly. This includes putting the heavier, bulkier storage items at the base, instead of storing them at the top. This will make the object less likely to tip over.
What if My Child is Injured by a Tip-Over Accident?
If your child is injured in a tip-over incident, you may have a case against the manufacturer or company that sold the product. You will need to speak with an attorney to have your child's injury case assessed. If the manufacturer designed a faulty product, you may have a potential product liability claim against them, as well as their distributor and the retailer that sold the product.
Contact us today to schedule a consultation.
These Articles Might Also Interest You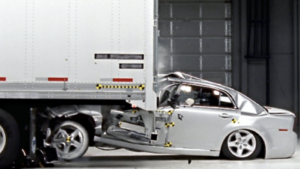 What is an Underride Crash? An underride crash typically involves a large truck, like a tractor trailer, and ...
Read More

→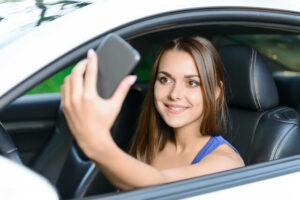 What is Distracted Driving? Distracted driving is engaging in another activity while driving a motor vehicle. It can ...
Read More

→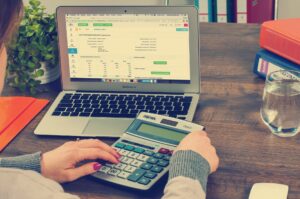 How are personal injury settlements paid? The goal of personal injury cases is to help people recover what ...
Read More

→