Are distracted drivers suffering from addiction? A survey reported by CBS News revealed that drivers ignore the warnings about the risks and dangers associated with distracted driving. The study was conducted by AT&T, which discovered that one out of 10 drivers could actually be using video chat while driving home. That same study also found that 61 percent of drivers admitted to texting and driving, while a third read emails and 17 percent used their phones to take a selfie.
The National Highway Traffic Safety Administration has already found that more than 3,100 deaths were caused by distracted driving in 2013. Experts say that drivers are three times more likely to have an accident if they are dialing a phone while driving, and 23 times more likely to do so when texting. Despite these well-known dangers, people still choose to text, talk, and take selfies while driving.
Addiction?
In that same study, 22 percent of those surveyed admitted that they are addicted to social media; this was why they continue to use it while driving, despite the well-known risks.  Some doctors have even referred to this addiction as a digital drug.
Dr. David Greenfield of the Center for Internet and Technology Addiction at the University of Connecticut knows all too well how addicting devices and social media can be. Greenfield had paired with AT&T for their survey, and he believes that people get a type of "high" from using their phone behind the wheel – similar to using a slot machine.
While there are apps that can prevent a driver from using his or her phone, smartphone manufacturers and operating systems have yet to catch up to the technology or allow that technology to take over a person's phone entirely.
Steering Wheel Devices
There are some companies that are taking a different approach to thwarting distracted driving. An Australian company known as Seeing Machines is developing a piece of technology that mounts to a person's steering wheel. It will track the driver's eye movements and then trigger an alert if they appear distracted or even drowsy. Perhaps with a physical piece of technology in front of someone, the distractions can be broken – and the addiction stopped.
Addiction or Not, Drivers Have a Responsibility to Exercise Safety on the Road
If a person feels that he or she is addicted to the device, it doesn't excuse his or her responsibility to operate a vehicle safely and follow the law. If a driver chooses to text and drive or check out social media while driving, he or she is still at-fault for an accident, and is guilty of negligence.
If you or a loved one was seriously injured in an accident with a distracted or drowsy driver, you may be entitled to compensation for your injuries.
Contact us today to schedule a consultation.
These Articles Might Also Interest You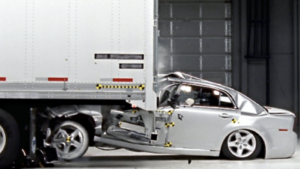 What is an Underride Crash? An underride crash typically involves a large truck, like a tractor trailer, and ...
Read More

→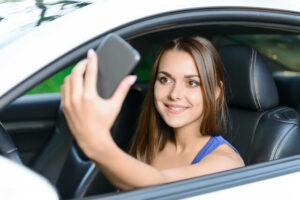 What is Distracted Driving? Distracted driving is engaging in another activity while driving a motor vehicle. It can ...
Read More

→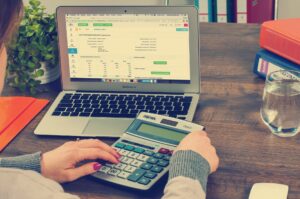 How are personal injury settlements paid? The goal of personal injury cases is to help people recover what ...
Read More

→