What factors could affect your personal injury claim? There are dozens of factors that can play a role in the value of a personal injury claim – and there are some that can completely eliminate the opportunity to collect compensation. It is important that you understand what influences your claim – whether positively or negatively – so that you can do what you can to preserve your right to compensation. These factors apply to all types of personal injury cases, including motor vehicle accidents, truck crashes, motorcycle accidents, slip and fall incidents, and more.
13 Influential Factors for Your Personal Injury Claim
The defendant's negligence. This is by far the most important factor. In order to recover damages, you must be able to prove that the defendant acted negligently, and that this negligence resulted in your injuries.
If you have filed for personal injury (currently or in the past). Surprisingly, your financial health and even your credit history could play a role in your compensation. If you seem financially unstable, it could affect your claim – or make you look as though you are finding ways to supplement a lack of income.
Your attorney's ability to calculate your case's settlement value. Your attorney should be the one calculating the settlement value of your case. If you do not have an attorney, an insurance adjuster may take advantage and offer a low-ball settlement.
The pain and suffering factor. Not all claims qualify for pain and suffering. Even if carelessness led to your injury, you do not automatically receive pain and suffering. Instead, you must meet a threshold of pain (such as permanent or long-term injuries) to receive compensation for pain and suffering.
Your seeking medical treatment. If you did not seek medical treatment right away or there are large gaps in your treatment (such as missed follow-ups), it could be perceived that you do not have injuries as serious as you are claiming.
Did you need surgery or will you have surgery? Injuries that require surgery often yield a higher settlement than injuries that do not.
Pre-existing injuries. If you have pre-existing injuries, insurance claims adjusters will try to lessen the value of your claim by stating that your pre-existing injuries preclude you from receiving compensation.
Permanence of your injuries. When an injury is permanent, it yields a higher compensation amount than an injury that is temporary or one you can quickly recover from.
The type of injury. The value of damages is higher for more serious injuries. For example, a traumatic brain injury will yield a higher value than a broken leg.
Physical evidence presented in the case. The more evidence that you have for proving negligence, the better. This includes photographs, witness testimonies, videos, and even medical records.
The accuracy of your medical records. It is critical that you stay on top of your medical records – and what treating physicians state in them. If your records do not accurately reflect your injuries, limitations, and the permanence of your injury, it can be hard to argue otherwise in court.
The amount of lost wages you will suffer. This can include lost wages while recovering or even the amount of wages you would have earned had you been able to return to work (if you were not now permanently disabled).
Assessing a Claim Requires a Professional
While you can quickly look online to see if you have a claim, the only way to evaluate your case and see what factors can influence your settlement value is to speak with an attorney.
Contact us today to schedule a consultation.
These Articles Might Also Interest You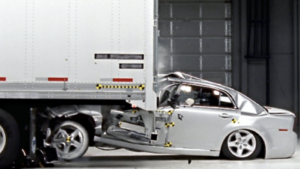 What is an Underride Crash? An underride crash typically involves a large truck, like a tractor trailer, and ...
Read More

→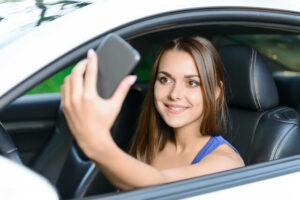 What is Distracted Driving? Distracted driving is engaging in another activity while driving a motor vehicle. It can ...
Read More

→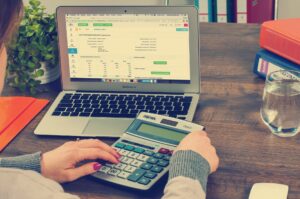 How are personal injury settlements paid? The goal of personal injury cases is to help people recover what ...
Read More

→