What are the most important things to tell your personal injury attorney? When you are the plaintiff in a personal injury claim, you carry the burden of convincing a judge or jury that you deserve compensation for your injuries. Your attorney plays a pivotal role in portraying you as the injured and in need of compensation. However, when you leave out essential details, it can make your attorney's job next to impossible.
What Should You Tell Your Richland Injury Attorney?
You must disclose as much information as possible to your attorney. Leaving out what even seems like a minor detail could be detrimental to your case. Therefore, here are some vital details you should share with your attorney that you might not realize affect your case:
1. Discuss Previous Accidents or Injuries
In a personal injury claim, the defense attorney will do their best to limit how much compensation you receive. One popular way to do this is to try to blame past accidents and injuries on your current condition. If you do not disclose previous accidents or injuries to your lawyer, it makes it harder for them to defend you from attempts to blame past accidents on current injuries.
2. Tell Your Lawyer if You Have or Plan to File for Bankruptcy
Filing for personal injury might be embarrassing, and not something you want to publicize. However, it is not something to keep from your injury attorney. Telling your attorney about past declarations or an intent to file is critical, because non-economic damages become assets to your estate. Therefore, you could lose those awards if you file for personal injury or you are mid-personal injury.
3. Discuss Your Intentions to File for Divorce in the Future
If you are planning on divorcing and you are involved in a personal injury lawsuit, you must tell your attorney.
For starters, your soon-to-be-ex could make a deposition go badly for your case, especially if they have bad feelings toward you. Furthermore, your settlement could be subject to asset distribution in the divorce, leaving you with little compensation for your injuries.
4. Disclose Your Criminal History
Any misdemeanors or felonies, including those from juvenile records, should be disclosed to your attorney. The defense will run a background check looking for ways to discredit you, and any crimes that make you seem untrustworthy can hurt your chances to receive compensation.
But do not assume that a past criminal offense will make it impossible to receive the compensation you deserve. You simply must tell your attorney about these crimes so that they can counter any defense attempts to discredit you.
5. Tell Your Attorney about Any New Injuries Since the Accident
If you have suffered any injuries since the accident, including minor ones, you must tell your attorney. Defense attorneys will try to claim you are securing compensation for new injuries unrelated to the accident, but when your attorney is prepared he or she can argue against these claims.
6. Tell Your Attorney Any Role You Played in the Accident
You can still collect compensation if you are partially at-fault for an accident. But when you do not tell your attorney that you might have contributed, it gives the defense a chance to turn the tables and argue that you were completely at-fault.
7. Give Your Attorney Details about How the Accident Occurred
Your attorney needs to know the details about how and when your accident happened. That means telling them the time of day, what you remember before, during, and after. Even minor details can be a big help, so the more information you give, the better for your attorney.
8. Be Honest about Medical Expenses and Lost Wages
You must be upfront with your attorney about your losses and never exaggerate or lie about these numbers. Bring along statements, receipts, and other evidence proving your lost wages and medical costs.
9. Tell Your Attorney if You Are Working "Off the Books"
You are desperate for money, so a friend has offered to pay you under the table to earn a little extra. The only issue is that you are claiming lost wages and an inability to work in your injury claim. While you might be doing minor work from home while recovering, a defense attorney will use that work to prove you can work and your loss of earning capacity claim does not apply.
Therefore, tell your attorney anything you are doing for money, regardless of how minor it might be.
10. Tell Your Attorney if Medicare or Medicaid Has Paid Your Injury Costs
If Medicare or Medicaid pays for your injury costs while waiting for your settlement, you must tell your attorney. If you fail to inform your attorney, your case will take much longer to complete. Your attorney needs to report the settlement to the state or federal government and do so within the appropriate time so that they can file their lien and settle it.
Hire a Richland Personal Injury Attorney Today
Your attorney keeps anything you say to him or her confidential; therefore, you should never be afraid to disclose information to him or her. The more information you provide to your injury attorney, the easier it may be to resolve your case.
As discussed above, you will be sharing personal and intimate details of your life with your legal counsel. So work with an attorney that you can trust and can disclose information to easily.
Contact us today to schedule a consultation.
These Articles Might Also Interest You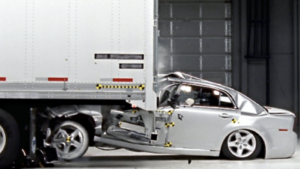 What is an Underride Crash? An underride crash typically involves a large truck, like a tractor trailer, and ...
Read More

→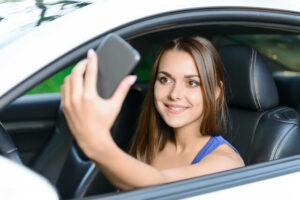 What is Distracted Driving? Distracted driving is engaging in another activity while driving a motor vehicle. It can ...
Read More

→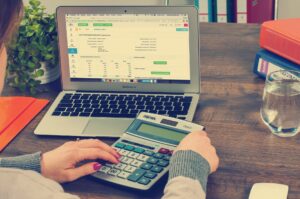 How are personal injury settlements paid? The goal of personal injury cases is to help people recover what ...
Read More

→