What qualifies as a wrongful death lawsuit? A wrongful death lawsuit is a civil claim brought against a party who has caused someone's death. The death might be through purposeful or negligent actions, and because of those actions, they have deprived loved ones of a family member and cost them unnecessary damages. Not all deaths, even those caused by another party, are wrongful deaths.
Wrongful death claims are incredibly complex. Not only do they require that the plaintiff prove with a preponderance of the evidence that their loved one's death was a wrongful one, but then they must fight to prove that their claim warrants compensation.
What the Law Considers a Wrongful Death Claim
Wrongful death lawsuits occur when someone dies because of someone else's negligent acts. Not every death caused by another person is a wrongful death. Instead, there must be a basis for filing an injury claim. And because the victim died from their injuries and was unable to do so, loved ones are now filing the claim to seek compensation for their losses.
A wrongful death claim can occur in numerous situations, such as a motor vehicle accident, medical error, or even a defective product. An individual, business, or agency can be held liable for someone's death, but determining who is at fault is not something you should do alone. Even if you think that you know which party is at fault, you still should consult with an attorney who has experience handling wrongful death claims. This is because another party may be named in your suit, too.
Not Every Family Member Can File a Wrongful Death Claim
Every state has unique rules for who can file a wrongful death claim and collect compensation. However, most states include immediate family members as parties who can file.
While an immediate family member could file a claim, they may not be the one filing on behalf of the victim. Instead, an executor of the estate may file the claim on behalf of the immediate family members.
Some parties that can file for wrongful death include:
Immediate family –

Immediate family includes spouses and children of the deceased. All states allow for immediate family to file a wrongful death lawsuit, because they are the most impacted by the loss of their loved one. Adopted children are included in the immediate family category as well, and parents of an unmarried adult child can file for a wrongful death claim, too.

Life partners or financial dependents –

Some states, those that recognize same-sex marriages, allow for life partners to file a wrongful death claim and seek compensation. Also, some states allow for those who are financially dependent to seek compensation. 

Distant relatives of the deceased –

When there is no immediate family, some states allow distant family members, such as a sibling of the deceased, to file for wrongful death compensation. However, they must prove that the death caused them financial harm and still prove that their loved one would have qualified to file a lawsuit if they had survived their injuries. For example, a grandparent that is raising a minor child may be able to file a lawsuit if that child passes away.
The Elements of an Injury Claim Still Apply
As stated before, to file a wrongful death injury claim, the victim must have had a valid personal injury claim before their death. This means that, if the victim survived the accident or incident that caused their fatal injury, they would have had a valid personal injury lawsuit against that party.
Therefore, the elements of an injury claim still apply to a wrongful death claim – along with a few unique elements that only apply in wrongful death cases.
The at-fault party owed a duty of care to the victim.

The defendant, the individual, or the company that caused the injury or illness owed the victim a duty of care. For example, a motorist is required to follow all traffic laws, drive safely, and cause no harm while operating a motor vehicle.

The defendant breached his or her duty of care.

You must show that the defendant breached their duty of care. For example, a drunk driver causes an accident. By driving while under the influence, the defendant breached their duty of care.

The victim suffered injuries as a direct result of the defendant's breach.

Next, you must show that the injuries the victim suffered, while fatal, stemmed from the defendant's breach. If there is no tie between the breach of duty and the victim's actions, you do not have a claim.

The victim suffered damages.

Once you tie the accident and injuries together, you must show damages. Damages come in numerous forms, including the physical injuries the victim suffered, medical costs, and any financial losses the victim and their family suffered as a result of their death.
Compensation from a wrongful death case is not the same as an injury case. While you can seek damages for medical costs, there are additional costs that loved ones might receive because of the wrongful death. 
Some damages that family members could receive include:
The lost compensation their loved one would have contributed to their household income if they survived their injuries or illness;

The loss of companionship for spouses or the loss of a parent and the relationship that stems from that for children;

Medical costs that are related to the victim's accident;

Financial and emotional trauma suffered by the victim; and

Funeral and burial costs – up to a reasonable amount.
Contact us today to schedule a consultation.
These Articles Might Also Interest You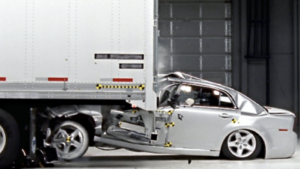 What is an Underride Crash? An underride crash typically involves a large truck, like a tractor trailer, and ...
Read More

→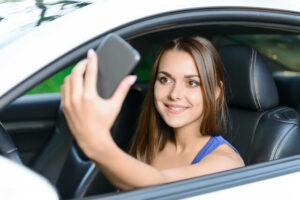 What is Distracted Driving? Distracted driving is engaging in another activity while driving a motor vehicle. It can ...
Read More

→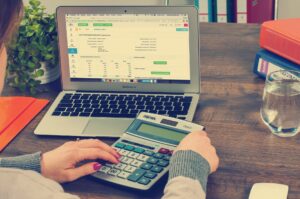 How are personal injury settlements paid? The goal of personal injury cases is to help people recover what ...
Read More

→