Should you accept the first offer from an insurance company?
After an accident, the insurance company will come to you with a settlement offer – and often faster than you anticipated. While the offer might look great, you should never accept the first offer from the insurance company. Even though your bills are piling up and you might find yourself in desperate need of cash, the insurance company's first offer is rarely the highest they will go – let alone the amount you deserve.
Insurance companies have bottom lines. And like any business, they want to protect their revenue. That means offering as little as possible in settlement compensation to accident victims. Insurance companies know you are vulnerable, and they know that you need money fast. So they like to take advantage of your situation and force you into accepting an offer well below what you deserve.
The only way to truly get a fair settlement is to talk with an attorney. An attorney can evaluate your case, your losses, future expenses, and make sure you receive fair compensation.
The First Offer Is Not the Final Offer – and Not the Offer You Deserve
It can be scary to think that you are about to reject a settlement offer. After all, insurance is there with a check ready to print and get you out of your financial blackhole – and you are about to say "no."
While all of this can be scary, keep in mind that the first offer is never the final offer from the insurance company. More importantly, the first offer is always a low offer. They know you will come back and negotiate. And while they are banking on the fact that you won't, if you have an attorney, your attorney will never take that first offer either. Instead, they would come back to negotiate, and you may go through several offers until you accept one.
Insurance companies, despite what they may tell you, are not there to give you the full compensation you deserve. Instead, they want to protect their cash reserves and lessen how much they pay out. They also want to resolve the claim fast, which is why they will come to you with a lowball settlement in hopes that you will take it and not spend any more time on it.
How Do You Reject the First Offer and Get a Better One?
You should never reject an offer without first talking to an attorney. An attorney can help evaluate your case and determine how much compensation you need. Then they will draft a counteroffer that shows how much you deserve and why you deserve it.
When you reject an offer, the insurance claims' adjuster will regroup with others in their department and examine the case. They will then look for a second higher offer, but that still may not be what you deserve.
While they are discussing it internally, your attorney will draft a demand letter. This letter will include details about your injuries, losses, and the compensation you need. The amount your attorney may demand is often higher than your fair compensation, but this is because your attorney knows that both parties need to meet somewhere in the middle – so you cannot start with the lowest amount you're willing to take.
Some components of a demand letter will include:
Description of the accident showing why the insurance company is obligated to pay compensation. In this portion of the letter, your attorney will write out the details of the accident, including any police report references that you may have, witness statements, and information showing when the accident occurred and who was at fault for the accident.
A detailed inventory of all injuries, treatments received, and prognosis. It is important to get maximum compensation not only for your medical costs, but your pain and suffering that comes from those injuries, too. Therefore, your attorney will detail out the injuries you sustained, the treatments and the cost of those treatments, your prognosis, and your doctor's statements about how your injuries may affect you. Your attorney may also discuss the length and difficulty of your recovery, any long-term disabilities you may suffer, and how the injury has impacted your life.
Lost income statements or loss of earning capacity. If your injuries are severe enough that you miss work, or you are unable to return to work and earn the same living as you did prior to the injury, your attorney will include that information. After all, you are not only entitled to compensation for lost wages while you recover from an accident, but you are also entitled to any loss of earning capacity – meaning wages you can no longer earn now that you are disabled permanently or partially from the accident.
A demand figure that you and your attorney have agreed upon. Next, your attorney will request the amount of compensation they feel is fair as a counteroffer to what you were initially offered. The amount is something you and your attorney have already discussed, and most likely the amount requested is higher than what you need but includes extra for your pain and suffering damages. Your attorney is providing wiggle room for a negotiation, and the amount you end up with may come under that, depending on how negotiations go. You and your attorney will already have a bottom-line number discussed before the demand letter is drafted.
These Articles Might Also Interest You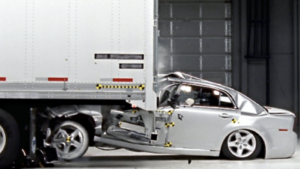 What is an Underride Crash? An underride crash typically involves a large truck, like a tractor trailer, and ...
Read More

→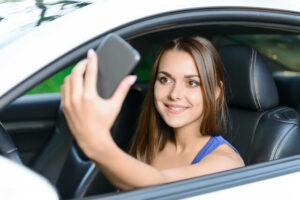 What is Distracted Driving? Distracted driving is engaging in another activity while driving a motor vehicle. It can ...
Read More

→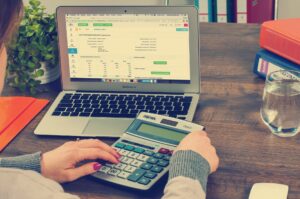 How are personal injury settlements paid? The goal of personal injury cases is to help people recover what ...
Read More

→