Can rideshare and delivery companies be held liable for their drivers' auto accidents?
Ride-share companies and food delivery services are popping up all over the state. Whether you hitch a ride with Uber or order dinner from DoorDash, one question is whether you can hold these companies liable when their drivers cause accidents. In some cases, yes, you can. Other times, you may be unable to hold the company responsible. But that doesn't mean you cannot seek compensation for your injuries either.
DoorDash, Uber, and Lyft are part of a growing trend in ride-share and delivery services meant to make life more convenient and even give you the option of not owning a vehicle. The drivers working for these companies may work part-time or full-time, and they use it as a great way to work independently while earning some extra cash.
The issue, however, is when an accident is caused by one of these drivers. To work for these companies, a driver must use his or her vehicle; therefore, they might work for that company, but they are not using a company-owned vehicle. These drivers have no training, no commercial driving license requirements or restrictions, and those injured in accidents with them face a legal hurdle when they need compensation for their losses.
The Biggest Legal Hurdle: Drivers Are Often Independent Contractors
The driver may be working for one of these companies at the time, but these companies do not consider them "employees." Instead, they classify them as independent contractors. When it comes to personal injury claims, if someone is not an employee, you cannot hold their employer responsible.
While these companies try to classify all drivers as independent contractors, you still have options for seeking compensation from the driver – and sometimes the company itself.
How Ridesharing and Food Delivery Service Laws Work in the State
A few years ago, there were no laws that protected people when involved in accidents with these drivers. Today, the legislature has caught on, and even Washington has enacted a few laws to protect victims in these incidents. Washington created a law that focuses on insurance requirements for these drivers since they are operating as independent contractors in the state.
Under Senate Bill 5550, passed in July 2015, minimum insurance requirements were set for drivers using their vehicles for these ride-share and delivery services. However, most would agree the minimums are still too low to cover any actual injury claim.
The requirements as it stands include:
$25,000 bodily injury liability per person
$50,000 per accident
Also, even if a driver were to carry those minimums, the law forgets one important factor: most insurance policies have clauses that specifically state they will not pay out in an accident if the vehicle is used "for hire" at the time of the accident. So, a driver might have the mandatory minimum coverage, but the insurance company will not pay out on the claim.
When Can You Hold the Company Responsible for Your Injuries after an Accident with Their Driver?
While these companies try to protect themselves by claiming their drivers are only independent contractors and not employees, you still may have a case against them. These companies do carry insurance policies to pay out on claims from their drivers' accidents, and that is because, in unique situations, they are considered liable for the accidents.
The Driver Was in the Middle of a Transport
If the driver is transporting someone for a ride-share and they are involved in an accident, the passenger in the vehicle as well as the other vehicle may sue for compensation – especially if that ride-share driver was found at fault.
The Driver Was in the Process of Working for the Service
Say a DoorDash driver is on his way to deliver food for an order. During that ride, he speeds and causes an accident. The driver in the other vehicle is seriously injured, and because the DoorDash driver was in the middle of carrying out his duty for DoorDash, the company could be held liable.
Uber already settled one claim involving their self-driving vehicle and the death of a pedestrian, and all of these companies do have insurance policies in place for situations just like this.
Bottom Line: You Can Sue these Companies for Damages
If you are seriously injured in an accident with a ride-share or food delivery company, you may be able to hold them liable. However, you need to take quick action following the crash to preserve those rights and help combat any claims that the company is not liable.
Some ways to protect yourself include:
Recording information at the scene of the accident. Naturally, you should take care of yourself first. If you are suffering serious or life-threatening injuries, you cannot stop just to photograph the scene (and you might be unable to anyway).
Go to the emergency room or see a physician as quickly as you can. The sooner you seek medical treatment, the easier it is to prove that the injuries you have come from the incident itself and not another cause.
Speak with an attorney. One of the most important steps when involved in a case like this is to speak with an attorney. Due to the complex nature of these types of claims, where you are fighting the argument for independent contractors, you need someone who has handled these claims before and is ready to fight for the compensation you deserve.
Speak with a Local Injury Attorney Today
If you or a loved one was seriously injured in an accident with a contractor working for a ride-share or food delivery service, now is the time to speak with an attorney. You can still collect compensation – whether it is from the company itself or the driver's insurance.
No matter what, you did not cause the accident. Therefore, you should not pay for the medical costs, lost wages, or suffering. Hold those responsible accountable for their actions. Contact us today to schedule a consultation.
These Articles Might Also Interest You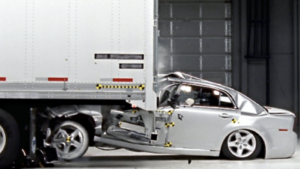 What is an Underride Crash? An underride crash typically involves a large truck, like a tractor trailer, and ...
Read More

→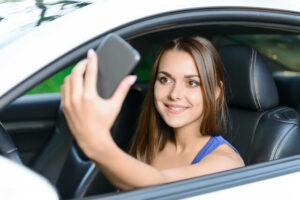 What is Distracted Driving? Distracted driving is engaging in another activity while driving a motor vehicle. It can ...
Read More

→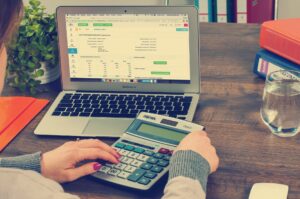 How are personal injury settlements paid? The goal of personal injury cases is to help people recover what ...
Read More

→