In a very brief amount of time, the global pandemic COVID-19 has tremendously changed everyday life for most of us in America and for many around the world. Many who used to work in a bustling office full of familiar co-workers each day are now working remotely from their homes. Others aren't able to work at all. Some parents have become homeschool teachers overnight. City streets seem almost deserted. Churches, mosques, and synagogues have closed their doors. For many people, life has seemingly ground to a halt. For all of us, life is different.
In the midst of all of these changes, many of us have questions – not only about how to protect our health, but also questions about how this pandemic will affect other aspects of our lives as well. It is no different when it comes to pursuing our legal rights. Here at Hames, Anderson, Whitlow, and O'Leary, P.S., one question we've commonly received from our clients, and from potential clients, is how COVID-19 might affect personal injury lawsuits.
This is a completely valid and understandable question and, of course, as is the case in any new situation, we don't yet have all of the answers. We do have a few thoughts though that we believe are worth sharing:
It may be more difficult to attend medical appointments

: It goes without saying that if you have filed a personal injury lawsuit, you have an injury for which you likely need medical treatment. Of course, it is important to seek the medical treatment that you need. But unfortunately, it may be more difficult during this time of crisis. Both fear (of contracting the virus in public places) and scheduling difficulties (many offices are overloaded or have altered or reduced hours) make this the case. While this is understandable, it is nevertheless still important that you not neglect the care you need. It is important to make the effort, when you can, to seek the necessary treatment for your injury – both to heal yourself and to document that ongoing treatment is being received for the purposes of your case. It goes without saying, of course, that when you do go to the doctor or to any medical facility, you need to use all precautions that you can to keep yourself safe. Use hand sanitizer, distance yourself from others whenever possible, don't touch your face, and wash your hands whenever possible. Safety should always be your foremost concern.

Courthouse procedures may change

: Across the country, in order to comply with social distancing measures recommended to prevent the spread of COVID-19, many courts have closed entirely or have altered their procedures significantly. Because of this, scheduled court appearances, motion hours, pre-trial conferences, and trials have been pushed back or tabled for rescheduling when the courts reopen or resume normal methods of operation. As a result of these changes, your case may take slightly longer than normal to resolve. But the important thing to keep in mind is that, eventually, it will be resolved. As always, patience and the ability to adapt to changes that we cannot control are essential during this difficult time.

More drivers may stop paying insurance premiums

: Due to the significant financial stresses caused by the pandemic, more people might decide to stop paying their insurance premiums. This, in turn, will mean that there are more uninsured drivers on the roadways. This could complicate efforts to recover compensation after an accident. This is another reason why it is wise to always be certain that you carry uninsured motorist coverage on your own policy, under which you can pursue compensation if you are injured by an uninsured driver.

Insurance companies may increase efforts to resist payment on claims:

This pandemic is financially difficult for many individuals and for many businesses, and insurance companies are likely to be no exception. As insurance profits decline, insurance companies may increasingly resist paying large settlements in order to recoup some of those losses. While this possibility is concerning, at Hames, Anderson, Whitlow, and O'Leary, P.S., we are committed to pursuing the compensation our clients deserve, regardless of any resistance from the other side.

There may potentially be personal injury causes of action available to those infected with the virus

: Certainly, not every person who contracts COVID-19 will be able to file a personal injury lawsuit to seek compensation. After all, it is more often than not the case that we simply catch a virus or a cold entirely by accident, and no one is at fault. In those cases, filing a personal injury suit is neither recommended nor likely to be successful. In more rare cases, however, like if a food source were contaminated with COVID-19 due to negligent handling or packaging procedures, or if the virus was to be found on a surface that was regularly required to be cleaned and was not, for example, there may be a basis for a claim. Of course, the validity of any claim will be dependent upon facts and the proof available, and this is something that will continue to be assessed as more becomes known about the virus and its transmission.
Call the Personal Injury Team at Hames, Anderson, Whitlow, and O'Leary, P.S., Today
At Hames, Anderson, Whitlow, and O'Leary, P.S., we understand personal injury law and we have successfully represented countless clients just like you. Clients who needed someone on their side, fighting for the compensation they deserve. We are the team that you can trust for compassionate, yet aggressive and efficient representation when you need it most. As always, we are committed, now more than ever, to providing our clients with the information and representation they need. The one thing you should not do at this time is delay filing a claim or seeking the compensation you deserve if you believe that you have a valid personal injury claim. Instead, you should call us. For a free, no-obligation consultation, contact us today. We look forward to helping you soon.
These Articles Might Also Interest You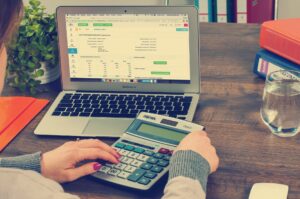 The goal of any personal injury case is to obtain as much compensation as possible for the injured ...
Read More

→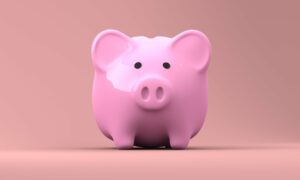 Personal injury settlements, like other legal settlements, are often confidential. The plaintiff may often agree not to discuss ...
Read More

→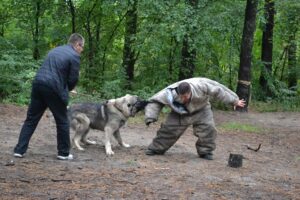 Dogs are known as "man's best friend" for a good reason. They have provided companionship to countless people ...
Read More

→