What are the steps to completing a 20-day IFCA notification for a lawsuit? To file an IFCA (Insurance Fair Conduct Act) claim, you must provide your notice of intent. The notice of intent tells the insurance company as well as the OIC (Office of the Insurance Commissioner) that you will file your lawsuit within a 20-day period.
If you do not file the notice of intent, you cannot file your lawsuit – and you are setting yourself up for failure.
Naturally, it is in your best interest to speak with an attorney about your notice of intent or potential IFCA claim. These claims are complicated and require the assistance of a lawyer that has experience with them.
Step One: Using the Right Forms
You must use the 20-day IFCA notification sheet to the state to the OIC about your intentions. Your attorney can help you complete the reporting sheet, which is required. If you do not use the form, you will not officially notify or meet the requirements.
Note, there are no supporting documents required. You are simply notifying the government of your intent and nothing more. You do not need confidential information either at this point in the process.
Step Two: Fill out the Form Correctly
The form must be completed correctly to be processed and start the 20-day countdown. To ensure you fill out the form right, include the following information:
Name of the Insurance Company – You are bringing a claim to IFCA against an insurance company. Therefore, you must include the name of the insurance company (in its entirety) on the form.
Line of Insurance – Tell the IFCA what line of insurance you are making a claim against, such as homeowner's insurance or automobile insurance.
The basis for Your Claim – You can only select one basis. You can state that there was a misrepresentation of policy provisions, failure to acknowledge communications, standards for prompt investigations were ignored, unfair settlements, and so forth. If you are unsure of the basis, ask your attorney for assistance.
Once the form is done, you still must send the notification sheet to the insurance company you are filing your claim against, as well as the Office of Insurance Commissioner (OIC). If you do not notify the insurance company with the same form, you could face delays.
Step Three: Wait 23 Days
While it does state that you must wait 20 days to file your lawsuit, the reality is you must wait three business days for mailing, then the 20-day period before filing your lawsuit. Therefore, expect 23 days. If you submit your notification on a Friday, that has the effect of extending that notification period longer, and the same goes for the weekend. It must be three business days (Monday through Friday excluding holidays).
You can track the details in their tracking log, which is posted to the website and allows you to see if your file has been received.
Receive Professional Assistance with Your IFCA Claim
You have submitted a claim and turned to your insurance company for help, but now they are denying your claim and leaving you without options.
Contact us today to schedule a consultation.
These Articles Might Also Interest You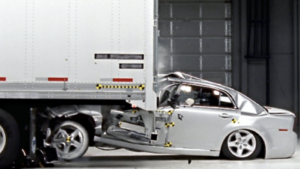 What is an Underride Crash? An underride crash typically involves a large truck, like a tractor trailer, and ...
Read More

→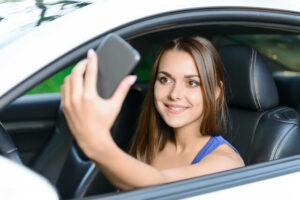 What is Distracted Driving? Distracted driving is engaging in another activity while driving a motor vehicle. It can ...
Read More

→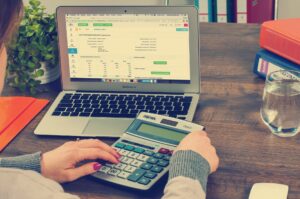 How are personal injury settlements paid? The goal of personal injury cases is to help people recover what ...
Read More

→