What are the most common injuries in pedestrian accidents?
When you drive a car, you are protected. You have airbags on the front and side, seatbelts to keep you from thrashing around, and the body of the vehicle to absorb most of the impact.
For pedestrians, there are no such protections. When a pedestrian is struck by a passenger vehicle, the incident often leads to catastrophic, if not fatal, injuries.
Per the Centers for Disease Control and Prevention (CDC), more than 150,000 pedestrians were treated at the hospital for accidents sustained while crossing the street in 2013 alone. Sadly, nearly 5,000 were killed in pedestrian-automobile accidents. These numbers average 1 death per every 2 hours in the country.
If you or a loved one is injured in a pedestrian versus automobile accident, contact an attorney immediately. An attorney can evaluate your accident and injuries, gather evidence, and handle the settlement negotiations with the at-fault party while you recover.
What are the Most Common Pedestrian Injuries?
Pedestrian injuries are often centered around the point of impact on the body – where the vehicle struck the pedestrian.
Secondary injuries are also common, especially in high-speed impacts. For example, a victim is thrown into another vehicle, fixed object, or strikes the road.
Some common injuries pedestrian-automobile accidents cause include:
Lacerations to the head, face, and body
Traumatic brain injuries, including concussions, skull fracture, clots, swelling, internal bleeding, and brain stem damage
Torn ligaments
Broken bones and fractures
Spinal cord injuries
Road rash
Internal organ damage and crush injuries
What Should a Victim Do After an Accident?
The injuries you experience in a pedestrian accident will be extensive, and costly. Do not let the cost of those treatments keep you from receiving the medical care you need. When another person's negligence caused your injuries, you have the right to seek compensation against them and their insurance company to pay for your expenses.
Some compensation you may receive includes:
Medical costs
Lost wages
Loss of earning capacity
Wrongful death costs
Pain and suffering
To receive compensation, you need to act appropriately. First, if you are able, contact the police and report the accident. Then, seek immediate medical attention for your injuries. Even if you feel fine, you may have internal injuries that are masked by your body's release of adrenaline.
Our advocates are here to help you receive the compensation you need for your medical bills, pain, suffering, and inability to work.
Contact us today to schedule a consultation.
These Articles Might Also Interest You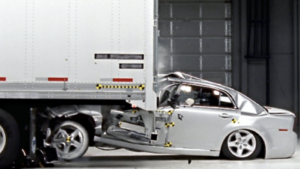 What is an Underride Crash? An underride crash typically involves a large truck, like a tractor trailer, and ...
Read More

→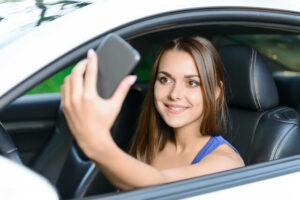 What is Distracted Driving? Distracted driving is engaging in another activity while driving a motor vehicle. It can ...
Read More

→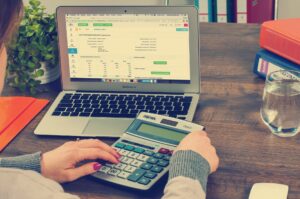 How are personal injury settlements paid? The goal of personal injury cases is to help people recover what ...
Read More

→