What are some extraordinary examples of personal injury settlements? Personal injury settlements, like other legal settlements, are often confidential. The plaintiff may often agree not to discuss the settlement in public in exchange for a certain sum. But other settlements—most notably the multi-state tobacco and asbestos settlements—can be transparent, giving the public a glimpse behind the curtain of some high-stakes personal injury litigation.
We'll explore five of the most extraordinary public personal injury settlements.
 The Tobacco Master Settlement Agreement
For years, former cigarette smokers and their loved ones have won multi-million dollar personal injury settlements and wrongful death judgments against cigarette manufacturers like Phillip Morris and RJ Reynolds. But in 1998, almost every U.S. state joined together in a fight against Big Tobacco's advertising practices. Forty-six states, five U.S. territories, and the District of Columbia filed a complaint against the four major tobacco manufacturers, seeking compensatory and punitive damages for Big Tobacco's business practices, including advertising to children and teens.
Ultimately, the parties reached an agreement, and the Tobacco Master Settlement Agreement (MSA) endures today. Under the MSA, these tobacco companies would be responsible for a $206 billion judgment, paid over the course of 25 years (expiring in 2023). In addition to these funds, doled out to states which bore the cost of caring for tobacco victims, the MSA restricted the sale and marketing of cigarettes. Specific provisions include:
A prohibition on all participating cigarette manufacturers from targeting youth in their advertising or promotion (whether directly or indirectly).
A prohibition on cigarette advertisements in cartoons, movies, or on television, on public transport, and in most outdoor areas (like billboards), as well as a prohibition on sports sponsorships.
Bans and restrictions on free cigarette product samples, except in adult facilities like bars or nightclubs.
Although cigarettes continue to be sold to Americans aged 21 and older, these advertising and marketing restrictions have contributed to a significant reduction in the rate of smoking among teens.
The McDonald's Coffee Case
For years, the McDonald's coffee lawsuit was cited as an example of frivolous personal injury litigation—after all, who doesn't know that coffee is hot enough to burn? But the truth of this lawsuit, and how it came to national attention, is a bit more nuanced.
In 1992, 79-year-old victim Stella Liebeck was awarded $160,000 in compensatory damages and $480,000 in punitive damages. However, Liebeck wasn't out for hundreds of thousands of dollars—when she sued McDonald's for serving its coffee at a dangerously high temperature, causing her to sustain serious third-degree burns on her legs and groin, she asked for only $20,000 in damages. McDonald's returned with an insultingly low settlement offer of $800. Despite Ms. Liebeck's eight separate hospital stays and multiple skin grafts, causing her to incur $18,000 in expenses, McDonald's opted to go to the mat.
After the jury's original award of $2.7 million in punitive damages was reduced to $640,000, Liebeck settled with McDonald's for a confidential amount before the case was appealed.
General Motors Settlement Reduced to $1.2 Billion
Another defective-product case from the 1990s led to a rare billion-dollar award. In 1993, six members of the Anderson family were traveling in their Chevy Malibu when they were struck by a drunk driver. The resulting impact caused the fuel tank to ignite, leading to serious burns and lifelong injuries for the four children injured in the crash.
Like McDonald's, General Motors fought back, rebuffing the family's request for compensatory damages. Ultimately, this case went all the way to trial, and the evidence of GM's negligent fuel tank design resulted in an award of $4.9 billion in damages—the largest U.S. personal injury verdict at the time. Only $107.6 million of this award was intended to compensate the Anderson family for its injuries; the remaining $4.8 billion consisted entirely of punitive damages.
The trial judge ultimately reduced this award to $1.2 billion, including the compensatory damages.
Injured Comedian Tracy Morgan Agrees to Confidential Settlement with Wal-Mart
In 2014, SNL and 30 Rock alum Tracy Morgan was nearly killed when a Wal-Mart tractor-trailer struck his limousine, tipping it onto its side. This accident killed one of Morgan's friends, comedian Jimmy McNair, and seriously injured the other passengers. Morgan sustained a traumatic brain injury (TBI) and multiple fractures that left him in a coma for several days. Even years later, he continues to report struggles with depression, chronic pain, and mobility.
Wal-Mart initially responded to Morgan's personal injury complaint with accusations that it was his failure to wear a seat belt—not its driver's speeding and poorly executed evasive maneuvers—that caused his injuries. But in December 2020, it was reported that Wal-Mart and Morgan had agreed to settle for a confidential amount. Some sources suggest this settlement could exceed $90 million.
Mesothelioma Settlements Continue to Compensate Asbestos Victims
Another large-scale settlement on par with the Tobacco MSA involves mesothelioma—a serious, rare, and almost always terminal form of lung cancer that has been linked to working with asbestos. Although mesothelioma only affects two to 10 percent of all people who have prolonged exposure to asbestos, the average life expectancy after diagnosis is less than two years. Many mesothelioma victims don't develop this disease until close to retirement after they've spent decades being exposed to asbestos on a near-daily basis.
Although asbestos has been banned in most forms since 1989, those who worked with it before then continue to be diagnosed with mesothelioma. Contractors and drywallers who primarily work in older homes with asbestos-containing materials can also be at risk.
Unlike the Big Tobacco case, mesothelioma litigation continued piecemeal for decades before gaining traction nationwide. In the late 1960s, an insulator named Clarence Borel sued Fibreboard Paper Products Corporation, alleging that he developed mesothelioma as a result of his 33 years of exposure to the defendant's asbestos-containing products. Borel prevailed, and this verdict was affirmed by the Fifth Circuit—paving the way for other mesothelioma sufferers throughout the U.S. to sue asbestos manufacturers.
Many of these plaintiffs combined their claims into class-action lawsuits, which resolved multiple claims against the same manufacturer(s) at once. But in 1986, after New York State enacted a law allowing asbestos victims to sue within three years of the date of discovery of their disease, the number of lawsuits increased even more rapidly.
By the late 1990s, many asbestos manufacturers and retailers had made hefty contributions to trust funds designed to pay out for any mesothelioma claims that could be levied against them. The average mesothelioma settlement is between $1 million and $1.5 million, while the average amount recovered in a mesothelioma lawsuit is $5 million to $11.4 million.
In Closing
Each of these personal injury settlements (or master settlement agreements) have one common thread—the defendant's initial disclaimer of any liability for the victims' injuries. McDonald's would never have been the butt of a thousand hot coffee jokes had it just been willing to shell out $19,200 more than its initial offer to Ms. Liebeck. Wal-Mart likely could have settled for less than $90 million (and avoided negative PR about its driver hiring and supervision practices) had it not tried to argue that Morgan was at fault for his own serious injuries.
When you're involved in a personal injury lawsuit, you can expect the defendant to fight back—even when it means blaming the victim. Recovering personal injury settlements requires moving beyond the blame game and gathering specific evidence that supports the claim. We can help. Contact us today to schedule a consultation.
These Articles Might Also Interest You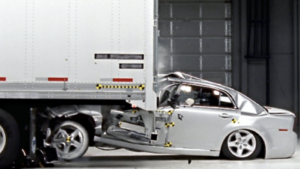 What is an Underride Crash? An underride crash typically involves a large truck, like a tractor trailer, and ...
Read More

→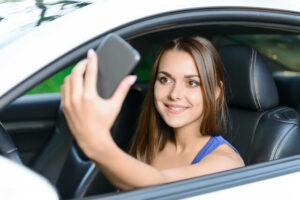 What is Distracted Driving? Distracted driving is engaging in another activity while driving a motor vehicle. It can ...
Read More

→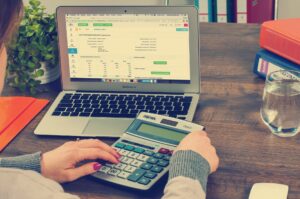 How are personal injury settlements paid? The goal of personal injury cases is to help people recover what ...
Read More

→