What should you know about the Insurance Fair Conduct Act? Unless you have recently filed a claim with an insurance company, you may be unaware of the Act (IFCA).
The IFCA took effect December 2007 here in Washington, and it is designed to protect policyholders when their insurance company unfairly or unjustly denies their insurance claims. However, the IFCA is a misunderstood law, and anyone who pays for insurance needs to understand how it works and when protection kicks in. Do not assume a denial is an automatic violation of the Act either. Instead, you need to know the inner workings of this law and work alongside an attorney if you think that you have a claim.
What Is the IFCA and How Does It Protect Kennewick Residents?
Every state has a law that will prohibit any unfair or deceptive practices by insurers. Washington enacted the IFCA as their version of policyholder protection.
IFCA was a voter-approved initiative. It made it illegal for an insurer to unreasonably deny a claim or violate the state laws governing unfair claims and settlement procedures. Under this new law, insurance companies must acknowledge claims, investigate them quickly, and approve those who are deemed "legitimate" or face the consequences.
When you suspect that an insurance company has unreasonably denied your claim or violated regulations, you may seek damages against them in court. Again, it is best that you do so with an attorney. IFCA claims are limited, and you may not receive the compensation you deserve unless you work closely with someone who understands the law.
Who Can Use the IFCA Is Limited
IFCA is limited to policyholders and their insurance company. Filing a claim with another person's insurance company does not fall under IFCA protections.
IFCA Does Not Apply to Health Insurance
IFCA is not about health insurance. Instead, it covers other types of insurance policies, including those that may cover medical payments. Plans that would fall under IFCA include homeowners' insurance, auto insurance, medical payments purchased through auto insurance, umbrella policies, renters' insurance, and so forth.
If you have an unfairly treated claim for health insurance, you would need to refer to the Patient Bill of Rights protections instead.
You Have Only One Way to File a Claim
IFCA claims are restricted, and you must follow all state statutes to seek compensation. First, you have to provide the insurer with a 20-day notice of your intent to file a lawsuit. Failure to complete this step can complicate your case and most likely result in a dismissal.
This notification must be written and include a definite cause of the action. You must send it, not only to the insurance company, but also a copy to the Office of the Insurance Commissioner. If mailing, it must be submitted through regular, registered, or certified mail with a return receipt for proof of delivery.
You Must Follow Strict Procedures
IFCA claims give no leeway on the procedure. If you skip a step, you can expect a denial. This is why hiring an attorney is beneficial. An attorney has experience filing these claims and knows the rules and deadlines applicable.
You Cannot File a Lawsuit unless the Insurer Fails to Resolve the Action in 20 Days
You give the insurance company a 20-day notification, and they have 20 days to respond or resolve the issue. However, the law also offers an extra three days for mailing and delivery. This means you must wait 23 days before you can file a lawsuit and state that the insurer did not resolve the issue.
What Protections Does the IFCA Give Policyholders?
Under the IFCA, you are given several protections, which include:
The insurance company cannot misrepresent your policy.

Insurers cannot distort facts or policy provisions and sway them into their favor. They also cannot enforce requirements that were altered when you were not given prior notification of those alterations.

The insurance company cannot influence other settlements.

The company is not allowed to extend the length of your settlement, especially when losses are clear.

The insurance company must acknowledge your claim.

In the past, insurance companies would not recognize or respond to claims; now they must do so within a specified number of days.

The insurance company must process your claim in a reasonable amount of time.

Likewise, the insurer cannot unreasonably delay your claim. Instead, they must investigate and process the claim in a specific timeframe or be in violation of the Act.

Your insurer cannot bury you in extra, unnecessary forms and paperwork.

An insurance company cannot delay your claim by asking for more paperwork, reports, and proof-of-loss forms.

The insurance company cannot force you to file a lawsuit.

An insurance company cannot try to force you to take them to court by offering less than you deserve in your settlement.

The insurance company cannot refuse to pay your claim without a valid reason.

Most importantly, insurance companies can no longer blindly deny claims. Instead, they must provide a valid reason and still give their policyholders an opportunity to appeal if necessary.
Finding an IFCA Attorney 
If you filed a claim with your insurer and they unreasonably denied that claim or they had been "processing" your request for several months, you may have an IFCA violation.
The rules and procedures for these claims are incredibly complex. Therefore, it is in your best interest to connect with an attorney who has experience handling these cases.
We have handled numerous IFCA claims, and we represent clients when they are dealing with injuries and want compensation for those injuries.
Do not let your insurance company push you around or make you think that you cannot receive compensation after an accident. Instead, let our attorneys negotiate with the insurer, file the necessary forms, and show them that we will not back down until they do their job – the job you paid premiums for them to do.
Contact us today to schedule a consultation.
These Articles Might Also Interest You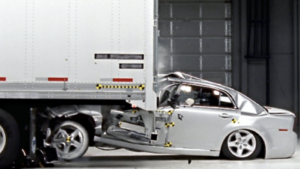 What is an Underride Crash? An underride crash typically involves a large truck, like a tractor trailer, and ...
Read More

→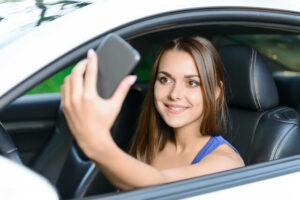 What is Distracted Driving? Distracted driving is engaging in another activity while driving a motor vehicle. It can ...
Read More

→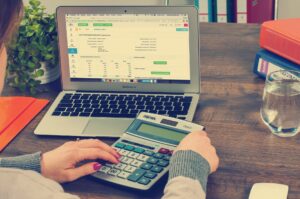 How are personal injury settlements paid? The goal of personal injury cases is to help people recover what ...
Read More

→