What should you do if you're in a boating accident? Summer is now officially in full swing. However, boating season will continue well into October. If you are taking out your own boat or getting onto someone else's, it is imperative that you stay safe on the water. Boating accidents can be especially tragic, and the further out on the waters you are, the more serious an incident can become. Responsible boating is the only way you can protect yourself as well as your boat's passengers. And, if you are involved in a boating accident, you need to know what to do.
Essential Boating Safety Tips
You can be a sea expert or a novice boater. You could be a hobby fisherman or a water skier. Regardless of your reasons for entering the open water, do not forget these essential boating safety tips:
Have the proper license. Do not enter the open water without the proper boating licenses. Not only will you encounter fines, but if you were involved in an accident, it could cause serious complications.
Take boating safety courses. The city and state offers numerous boating safety courses. While they aren't mandatory, they can help prepare you for how to respond to boating emergencies, and even offer preventative measures so that you can reduce your risk.
Check the weather. The weather on land is not the same as on the water. It can change in a blink of an eye. Before you head out, check the weather forecast and understand what it means for the water – not just the land.
Plan ahead. Before you take your boat out, make sure you do an inspection, stock it with essentials, refuel, and even check your battery charge and engine components.
Carry navigational tools. Do not rely on technology to maneuver on the water. In case your devices fail, you should carry other navigational tools – such as charts.
Do not boat and drink. If you are operating the boat, do not do so while under the influence. It is not only illegal, but a large majority of fatal boating accidents occur because of operators being drunk while boating.
Avoid other dangerous activities. Aside from alcohol, there are other activities that should be avoided in the interest of safety. For example, avoid jumping in the wake of other vessels, and be aware of how your boat's own wake will affect other boats.
Have a plan. You should know where you are going before you set out. Notify friends and family of your expected route so that if something were to go wrong, they know where to send the Coast Guard.
Learn how to swim. Never get on a boat if you do not know how to swim. While life vests and other floatation devices are designed to help, they do not supplement for a total lack of swimming skill.
Know emergency procedures. You should know how to operate a marine radio, how to call for help (and what to say), how to survive in cold water, react to a boat fire, and even recover a person who has fallen overboard.
Take Care of Yourself in an Accident
Following a boating accident, you may notice that your injuries are worse than if you were involved in a car accident. From water to sun exposure, boating accidents can be devastating. Whether you have suffered a crash-type injury, burn, or lost a loved one to drowning, if someone's negligence played a role in the tragedy, you may be entitled to compensation.
Contact us today to schedule a consultation.
These Articles Might Also Interest You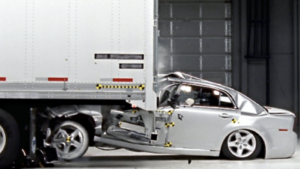 What is an Underride Crash? An underride crash typically involves a large truck, like a tractor trailer, and ...
Read More

→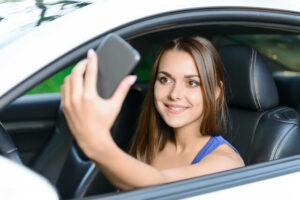 What is Distracted Driving? Distracted driving is engaging in another activity while driving a motor vehicle. It can ...
Read More

→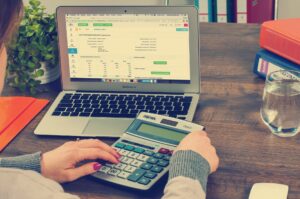 How are personal injury settlements paid? The goal of personal injury cases is to help people recover what ...
Read More

→