What would you do in a boating emergency? When you are getting ready for your next boating trip, you want to do it in a way that ensures that everyone has a great time and and is also safe.
Here are some tips for staying safe and keeping things hazard-free while you are out on the lake or ocean this summer.
Essential Boating Tips
Whether you own your boat or you are going to rent one and get out on the open water, here are a few things we suggest so that you can keep the trip injury-free:
Wear a Life Jacket
You should always wear the right size U.S. Coast Guard-approved safety equipment – starting with the life jacket. You are required to have a life jacket on board for every passenger. According to the USCG, 80 percent of boating fatalities could be prevented just by wearing the right-sized vest. So, if you have them on board, make sure everyone is wearing one the second your boat leaves the dock – do not leave them tucked away.
Protect Everyone from the Propeller
Propeller strikes are very dangerous. Therefore, make sure all passengers are aboard and away from the rear of the ship. You should also have an emergency cut-off switch nearby at all times. If someone is in the water, make sure one person is on propeller watch duty to avoid any hazards. You can also add sensors that will automatically shut down the propeller when something comes too close.
Have the Right Safety Equipment on Board and Tested
You know that you need life jackets, but those are only a fraction of what you truly need to keep people safe. Next, you need to ensure you have stocked the necessary equipment by having a fire extinguisher, throwable floatation devices, flares, whistles, and a marine radio. These are the bare minimum every vessel should carry.
Make an Itinerary for Your Trip
Next, consider having a float plan drawn up and leave it with someone who stays ashore. That way if you go missing, your friend or family member can give the float plan to the U.S. Coast Guard and it may help them pinpoint your location. The plan should describe your boat thoroughly, the equipment on board, your itinerary, and the names and ages of the passengers you will have aboard for the trip. There are downloadable float plans available from the USCG Auxiliary website, and these are perfect for filling out before a trip.
Never Operate a Boat While Under the Influence
Not only is it illegal to operate a boat while under the influence of drugs or alcohol, but you are putting everyone aboard at risk for serious injury – including yourself. Alcohol plays a role in approximately a third of boating fatalities each year, which means these accidents are entirely preventable. Anyone operating a boat with a blood alcohol concentration of 0.10 or higher is more likely to have an accident that results in death. Also, realize that excessive sun, lack of water, and being outside for too long can make alcohol's effects worse. Therefore, even if you are not over the legal limit, you are still putting people at risk.
Check for Potential Carbon Monoxide Hazards
Boats have a risk for CO poisoning, and you would never know that you are inhaling it. The gas itself is colorless and odorless, and it can lead to serious harm – sometimes death. It can happen in and outside of the boat. Therefore, you should have a CO detector inside and outside. Also, keep the topside open to circulate air on the inside of the cabin and know the symptoms of CO exposure such as dizziness, seasickness, vomiting, headache, and lightheadedness.
Take a Repeat Safety Course
You only take your boat out one season per year. Therefore, you should consider a refresher course on the latest boating safety methods. Operator errors account for more than one-third of serious boating accidents. So, taking a class could significantly reduce your risks for causing a catastrophic accident.
Have Your Boat Maintained and Get a Free Safety Check
You should have your boat maintained not only before you dry dock it for the winter, but before you take it out again. Have it inspected and the annual maintenance performed, then request a safety check from the USCG. USCG offers a convenient, free inspection so that you have peace of mind. Also, if your boat does not pass, there are no fines or consequences. Instead, you will be told what the hazard is and where to go to fix it.
Holding Operators Accountable for Serious Boating Accidents and Injuries
Bottom line, you could be the safest person on the boat. However, you cannot control other operators and how they control their vessels. If you are in a boating accident, you may have severe injuries that not only require long-term medical care, but keep you out of work, change your quality of life, and may affect loved ones too.
Contact us today to schedule a consultation.
These Articles Might Also Interest You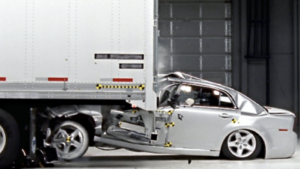 What is an Underride Crash? An underride crash typically involves a large truck, like a tractor trailer, and ...
Read More

→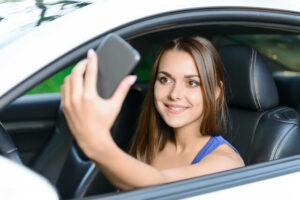 What is Distracted Driving? Distracted driving is engaging in another activity while driving a motor vehicle. It can ...
Read More

→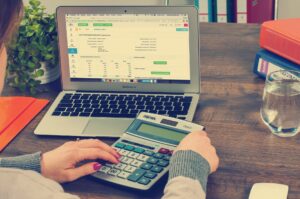 How are personal injury settlements paid? The goal of personal injury cases is to help people recover what ...
Read More

→