What are the duties of an insurer? What does you insurance company owe you, the policy holder? When you sign up for an insurance policy such as an automobile policy, your insurer's duties are outlined within that policy. Furthermore, your insurer has obligations that come from your state's laws and statutory laws.
Basically, as a policyholder, your insurance company is required to act in good faith when dealing with any claim or transaction initiated by you. They also must honor policies and pay valid claims.
If you feel that your insurance company is not acting as they are required to by law or you feel unfairly treated during a claim, you may have a case against that insurance company. It is best to speak with an attorney that handles bad faith claims to see whether you have a case.
What Should You Expect from Your Insurance Company?
As a policyholder, if you file a claim with your insurance company, your insurer is required to act with good faith while handling your claim. Realize that this is the obligation of your insurance company – not a third party's insurance company. If you were to file a personal injury lawsuit against an insurance company for injuries caused by their policyholder, that insurer does not have any obligation to you; instead, the burden is to their client.
As a paying policyholder and one that did not violate their obligations in their policy, your insurance company offers you the following:
Honoring Responsibilities of the Insurance Policy
You receive documentation when you sign up for an insurance policy that outlines what benefits you receive and the extent of those benefits. Your insurer is required to honor any responsibilities they describe in the policy. Your agreement may have additional responsibilities outside of the state laws, but will, at a minimum, have what the state requires.
Policies Free from Ambiguous Provisions
In the past, insurers would try to avoid paying out claims by placing ambiguous provisions in their policies. These vague terms allowed the insurer to interpret the provisions as it suited them at the time. Today, the courts no longer allow such acts. And if there is an ambiguous statement in your policy, the court is more likely to find in your favor.
Treating All Claims Fairly
Insurance companies have an obligation while handling claims for their policyholders. Insurers must use good faith when handling any claim. This means investigating the claim thoroughly, responding to claims quickly, paying or denying claims within a specific time limit, and providing policyholders with a written explanation of why they have rejected a claim (if denied).
Washington's statute outlines explicitly what they deem as unfair practices under WAC 284-30-330:
Misrepresenting any facts or provisions within an insurance policy
Failing to acknowledge or act within a reasonable timeframe on any claims filed by the policyholder
Failing to implement reasonable standards that ensure claims' adjusters investigate claims filed
Refusing to pay a claim without investigating
Failing to deny or confirm coverage after the insured submits proof of loss document
Failing to provide prompt and fair settlements to the insured when liability is clear
Compelling the insured to file a lawsuit to collect compensation on a claim
Offering a settlement value for less than what is considered reasonable on the claim
Delaying the investigation of a claim or purposely delaying payment of a claim by requesting unnecessary documentation or when liability is reasonably clear
Unfairly discriminating against claimants
Failing to give a reasonable explanation for a denial of any claim filed by the insured
Negotiating a claim with a claimant that is represented by an attorney
Delaying appraisals or adding the cost of an appraisal to the deductions from an insured's claim
Duty to Defend
Depending on the insurance agreement, your insurance company may be required to defend you under specific circumstances. That means providing legal representation if you are sued. These terms would be dictated by your policy.
Duty to Pay If You Are at Fault
Even if you are at fault, the injured party can file a claim with your insurance company and your insurer is required to pay out up to your policy maximum – as long as the claim qualifies.
The Insured's Right to File a Bad Faith Lawsuit
If the insurance company violates the unfair practice laws created by the state or engages in conduct that is unfair to the policyholder, the insured has the right to file a lawsuit against that insurance company.
The Insured Has an Obligation, Too
While the insurance company must follow the rules and state regulations, policyholders have obligations, too. Your insurance policy has obligations listed and instances where your policy may not be valid. These obligations must be fair and in accordance with any state regulations. The court will not honor unreasonable obligations imposed by the insurer on a policyholder.
Learn Your Rights as a Policyholder
If you feel your insurance company has violated state laws or you feel that your insurance company is mistreating you, you may have an IFCA claim.
IFCA (Insurance Fair Conduct Act) protects policyholders from unfair practices by insurance companies. IFCA gives consumers legal recourse against their insurance company. It also gives policyholder right to not only seek damages, but to potentially seek punitive damages – depending on the conduct of the insurer.
These Articles Might Also Interest You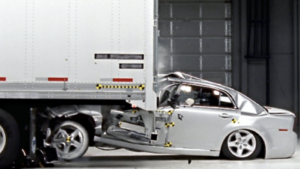 What is an Underride Crash? An underride crash typically involves a large truck, like a tractor trailer, and ...
Read More

→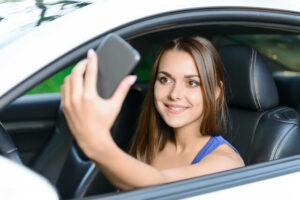 What is Distracted Driving? Distracted driving is engaging in another activity while driving a motor vehicle. It can ...
Read More

→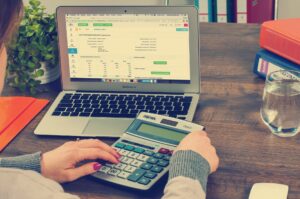 How are personal injury settlements paid? The goal of personal injury cases is to help people recover what ...
Read More

→