What are examples of bad faith tactics used by insurers? Bad faith can be done by a first-party insurer or third-party insurer. Typically, a first party insurer is guilty of bad faith when they refuse to pay a claim without either a reasonable basis, or a reasonable denial basis. They can also be found in bad faith if they fail to properly investigate the claim before denying it.
Third parties, on the other hand, are guilty of bad faith when they fail to defend or settle a claim within the policy limits without a reasonable basis for doing so. Also, if they fail to properly investigate (and do so within a timely manner), they could be considered operating in bad faith.
What is Bad Faith?
All insurance companies are required to investigate, negotiate, and settle claims while operating in good faith. This is a duty that is required not only at the state level, but at the federal level. Every insurance contract requires good faith and fair dealings by the insurer. When insurers violate their contractual duty, they can be held liable in court. The claim can then be brought against the insurer directly, under tort law, and the insured can then request compensation for damages.
Examples and Types of Conduct that Could Be Considered Bad Faith
Some insurers try to skirt the laws by operating just outside the boundaries. This is still bad faith. As a consumer, especially one trying to recover from an accident, it is important that you know your rights, but also know the types of conduct that could be considered bad faith. An insurer doesn't have to outright deny your claim to be guilty of bad faith conduct.
Some examples of bad faith operations include:
Using deceptive practices or deliberate misrepresentations to not pay a claim.
Deliberately misinterpreting the records or a policy's particular language in order to avoid paying out on coverage.
Using unreasonable conduct during litigation – or engaging in litigious behavior for no reason.
Delaying the resolve of a claim or not investigating a claim.
Using improper standards to deny a claim for the insured or a third party.
Using coercive or even abusive tactics to settle the claim.
Forcing the insured to contribute toward the settlement that insurance should cover fully.
Failing to investigate in accordance with the insurance policy's procedures.
Not maintaining the investigatory procedures required by law.
Not disclosing policy limitations or explaining any policy exclusions or provisions to the insured.
Denying a claim without any reason. Any time a claim is denied, the insurer must provide a reason for that denial. If they cannot justify it or provide a claim, they may be considered operating in bad faith.
The insurer has not denied a claim, but instead, they are purposely delaying the payment of the claim without reasonable justification.
The insurer has refused to pay a valid claim or has offered a significant reduction in settlement than what the claim is worth.
Are You Being Victimized by Your Insurer? Contact an Attorney
If you feel that your insurer or the other party's insurance company is operating in bad faith, hold them accountable for their actions. Insurance companies have strict requirements by state and the federal government. When they fail to operate within their required duties, they can be held liable.
Contact us today to schedule a consultation.
These Articles Might Also Interest You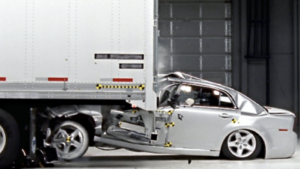 What is an Underride Crash? An underride crash typically involves a large truck, like a tractor trailer, and ...
Read More

→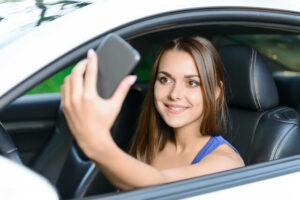 What is Distracted Driving? Distracted driving is engaging in another activity while driving a motor vehicle. It can ...
Read More

→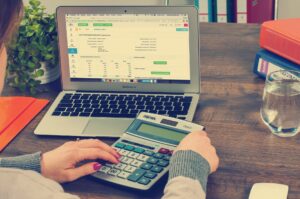 How are personal injury settlements paid? The goal of personal injury cases is to help people recover what ...
Read More

→