What should you say to insurance companies when they contact you? After you have been involved in an accident, the last thing that you want to do is talk to the insurance company. But, your policy often will require that you notify them of an accident within so many days. When you contact them after an accident, it is important to know what to say (and equally important to know what you should not say).
When to Make the Initial Contact
You should report an automobile accident immediately. It is required by your insurer, and failing to do so could result in a claim being denied. You also want to be able to recall details about the accident – and minor details can easily be forgotten within just 24 hours of the accident. So, contacting them and giving them the pertinent details (including date/time of accident, contact information of the other party, etc.) is important.
Also, reporting your claim in a timely manner will get the process started. This will ensure that your vehicle gets repaired and your medical bills are covered.
Even if you were not at fault, you still must contact your insurer. This is because your insurance agent must always be apprised to this type of information, and the insurance company will allow you to collect from your own policy until the other party's policy starts payments.
What to Say
While you must notify your insurer of the accident, you should be cautious about what you say. Even your own insurer can twist and turn your words against you; therefore, you need to only share the details without elaborating.
During the initial report, you will want to tell them the date, time, and location of the accident. After that, you can give contact information of other parties involved. Always tell the truth. Do not elaborate, exaggerate, or lie when sharing these details.
Next, you may be required to give a recorded statement. At this time, you should deny the request. Note that you are not required to provide a written or recorded statement in order to file an accident claim. It is best to consult with an attorney before providing any type of statement. Also, you should respectfully decline requests to give such statements or answer questions about fault.
Contact an Attorney First
While your insurer may appear to be on your side, keep in mind that they are a business, not a friend. Like all businesses, insurance companies want to protect their bottom line – which means paying out as little as possible for an accident. If you have been seriously injured, do not rely on your insurance company (or the other party's) to give you a fair settlement. The only way to ensure a fair settlement is to speak with a personal injury attorney.
Contact us today to schedule a consultation.
These Articles Might Also Interest You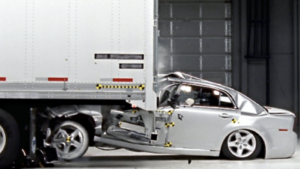 What is an Underride Crash? An underride crash typically involves a large truck, like a tractor trailer, and ...
Read More

→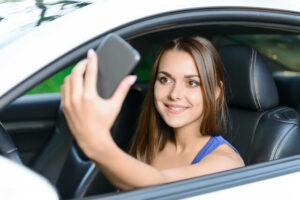 What is Distracted Driving? Distracted driving is engaging in another activity while driving a motor vehicle. It can ...
Read More

→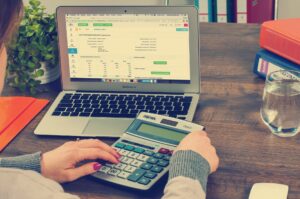 How are personal injury settlements paid? The goal of personal injury cases is to help people recover what ...
Read More

→