What are five things to avoid after an accident? No one expects to be in an accident on their way to work, the store, or even when headed home. But, it can happen. While you know what to do (i.e., contact the police, exchange contact information, and report to your insurer), you may not be aware of the equally critical things to not do.
When dealing with insurance companies, including your own, there are certain mistakes that people will make which can lower their settlement or cause their claim to be denied altogether. To avoid this hazard, you need to be aware of the things that you should never do after an accident when dealing with insurance companies.
1. Do Not Delay Seeking Medical Treatment
Unfortunately, a lot of accident victims do not go to the doctor right away. This is because they fear the bills, don't want to miss work, or believe that they are fine. A few days later, however, they start to feel the pain and may even just assume that they can tough it out. While you may think suffering through your injuries is heroic, you could be causing permanent damage to your body, or worse, you could be giving the insurance company a reason to reduce or ignore your settlement requests.
When you delay medical treatment, even for a few days, the insurance claims adjuster could doubt the validity of your injuries. They will think that your injuries really were not as bad as you claim, or they may think you are lying altogether.
2. Explain Everything You're Feeling to the Doctor
You need to be specific when you do seek medical treatment. First and foremost, make sure the doctor knows that you are being seen for an auto accident injury – and make sure that is listed in the chart. Second, you need to be specific with the doctor. You need to tell him or her about every part of your body that hurts from the accident, the symptoms that you're experiencing, your pain level, etc.
Insurance adjusters will examine your doctor's notes and overall medical records with a keen eye. They will look for inconsistencies and will only consider injuries that are properly documented. Insurance companies are notorious for looking for ways to get out of paying a claim; therefore, you need to make sure that all injuries and symptoms are documented.
3. Do Not Take the First Offer
Insurance companies are notorious for offering low settlements during their first offer. They do so to test the waters – and hope that you are desperate enough to take any money. If you accept, they are off the hook. But, if you deny the settlement, then the negotiations start back up. Plenty of people have been given the opportunity to take the initial settlement – and sometimes, insurance companies will pressure them into thinking that this is the only settlement. In reality, you are not required to accept anything, especially if it is too low.
4. Don't Speak with Insurance Claims Adjusters Until You've Consulted an Attorney
This is the biggest mistake that accident victims make. They assume the claims adjuster is on their side; therefore, they don't need an attorney. While you may think the adjuster is there to help, you must realize that the adjuster is there to look out for the insurer's bottom line. And, that bottom line does not have you as the top priority.
5. Do Not Admit Anything
Anything you say to an insurance claims adjuster can be used against you. Similar to speaking to the police, you could "incriminate" yourself in other ways to an adjuster. For example, if you say something that could be misconstrued as an admittance of fault, or if you reveal a pre-existing condition (one that has nothing to do with your current injuries), then you can give the insurer a reason to deny the claim.
Contact a Car Accident Attorney First
If you have been seriously injured in a car accident, contact an attorney immediately. Do not negotiate with the insurance claims adjuster or answer any questions until you have consulted with an advocate.
Contact us today to schedule a consultation.
These Articles Might Also Interest You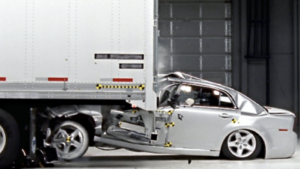 What is an Underride Crash? An underride crash typically involves a large truck, like a tractor trailer, and ...
Read More

→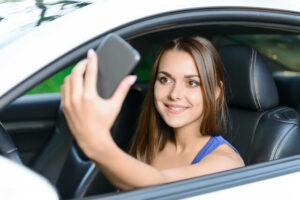 What is Distracted Driving? Distracted driving is engaging in another activity while driving a motor vehicle. It can ...
Read More

→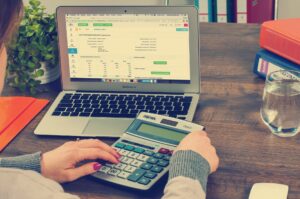 How are personal injury settlements paid? The goal of personal injury cases is to help people recover what ...
Read More

→