Taking a look at Washington State car accident statistics, compared to other states, Washington has its fair share of accidents. While some are truly accidents, most are preventable, and usually the result of someone's negligence. If you are injured in a motor vehicle accident in the state, it is important that you speak with a personal injury attorney. An attorney can assess your injury case, and possibly seek compensation so that you are not forced to cover your own medical bills.
Facts Regarding Fatal Car Accidents in Washington
According to the Washington State Department of Transportation (WSDOT), in 2013, a crash happened every five minutes – and one person died every 20 hours.
The highest number of accidents occur on Saturdays.
November had the highest number of crashes throughout 2013.
The Washington Traffic Safety Commission (WTSC) states that their fatality rate has declined from 2010 to 2013.
The WTSC also states that there were 436 deaths from motor vehicle accidents in Washington State in 2013.
People between the ages of 21 and 25 are at high risk for being killed in a motor vehicle accident – and there were 75 total traffic deaths for that age group in 2013.
Facts Regarding Serious Injuries from Car Accidents in Washington
WSDOT states that the total number of motor vehicle accidents for 2013 added up to 99,709.
WSDOT reports that a person was injured in an accident every 12 minutes in the state.
In 2013, there were 848 serious injuries recorded for drivers, and 374 serious injuries recorded for passengers.
What Factors Contributed to These Accidents?
The cause of fatal and serious accidents in the state tends to follow the trends of the rest of the country. Just some common causes of accidents in Washington included:
Distracted driving – inattention accounted for 112 fatalities in 2013 and a distracted driver was involved in an accident every 15 minutes.
Speeding – Speeding was also a factor, contributing to an accident once every 30 minutes in 2013. Speeding also accounted for 181 fatalities and 524 serious injuries.
Drunken driving – Driving while intoxicated played a role in fatal and serious accidents in the state. In 2013, drunken drivers accounted for more than half of the fatalities reported, and there were 121 deaths related to drug or alcohol impairment.
In addition to motor vehicle accidents, there are also a high volume of pedestrian accidents. According to the WTSC, between 2008 and 2012, there were 332 pedestrians killed in traffic crashes. These pedestrian fatalities accounted for 14 percent of all traffic fatalities. More than half of those pedestrians killed were impaired by drugs or alcohol, and the hit and run percentage for pedestrian fatalities is over nine times higher than all other types of fatal crashes.
Were You Seriously Injured in a Car Accident? Contact a Washington Car Accident Attorney
If you or a loved one was seriously injured in a car accident in the state, do not hesitate to speak with an attorney. An attorney can help represent your claim with insurers, and make sure that you receive compensation for medical bills, property damage, and even lost wages.
Contact us today to schedule a consultation.
These Articles Might Also Interest You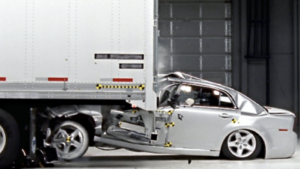 What is an Underride Crash? An underride crash typically involves a large truck, like a tractor trailer, and ...
Read More

→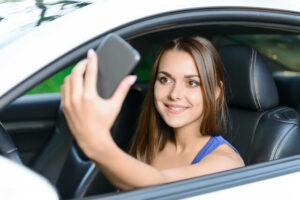 What is Distracted Driving? Distracted driving is engaging in another activity while driving a motor vehicle. It can ...
Read More

→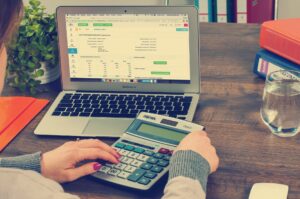 How are personal injury settlements paid? The goal of personal injury cases is to help people recover what ...
Read More

→