What is a pain and suffering claim? After an accident, your life may feel upended. To say that you're experiencing pain and suffering may be an understatement. But, what is "pain and suffering" in the legal sense? During a personal injury case, pain and suffering will represent your emotional distress, and the physical pain that you endure after being injured due to someone's negligent acts. This type of distress can include, but is not limited to:
Actual pain and discomfort that you experience – even if it is only temporary
Depression, memory loss, insomnia, emotional disorders, and anxiety that stem from the injury
Loss of consortium
Physical disabilities and limitations
Psychological trauma (such as PTSD)
How is Pain and Suffering Calculated in a Demand?
In order for your attorney to calculate pain and suffering, he or she will need to multiply your actual damages (monetary costs associated with the injury). These costs can include things like your medical bills, lost wages, therapy bills, out-of-pocket expenses (directly related to the injury), and even property damage. These costs are referred to as "Special Damages," while pain and suffering falls under the category of "General Damages."
Your attorney will total up the amount of special damages that you have, in order to determine your compensation. Then, he or she will start to calculate your pain and suffering damages.
Pain and suffering damages are complex to calculate, especially because they are broken down into two categories:
Current pain and suffering. This is any pain or emotional suffering that you are dealing with from the time when you were injured until the medical treatments are completed. You will eventually recover from this pain and suffering, and the duration can easily be measured.
Current and future pain and suffering. In this case, your pain and suffering will be on-going, and could have an indefinite future – which is more difficult to calculate.
When your attorney calculates your settlement demand, he or she will consider which pain and suffering category you fit into. If you will not have indefinite pain and suffering, your settlement value will be less than someone who could endure pain and emotional trauma for longer (or permanently).
Pain and Suffering is Not a Random Number
Pain and suffering is not a large sum of money that is unreasonably calculated. Instead, your attorney must have evidence in order to convince the insurance claims adjuster that your injury qualifies for such a high value amount.
When an insurance claims adjuster responds to a settlement demand, he or she will add a small amount on top of special damages in order to cover pain and suffering – and often, specific multipliers are used to help determine what the insurance company feels is a fair amount. The multiplier will often increase with the severity of the injury (and especially if it is a lifelong injury or permanent disability).
In some cases, your attorney may be able to raise your pain and suffering multiplier by:
Showing that you suffered from depression because of your injury.
Showing that you are no longer able to engage with loved ones, interact with children, etc.
Showing that you can no longer sleep, or suffer from a sleeping disorder.
Speak with a Personal Injury Attorney to See What Your Case Qualifies For
The better prepared and represented you are, the easier it will be to convince insurance companies to pay for pain and suffering.
Contact us today to schedule a consultation.
These Articles Might Also Interest You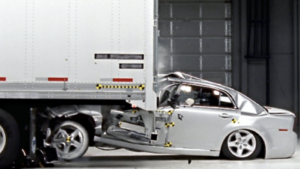 What is an Underride Crash? An underride crash typically involves a large truck, like a tractor trailer, and ...
Read More

→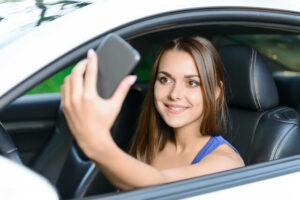 What is Distracted Driving? Distracted driving is engaging in another activity while driving a motor vehicle. It can ...
Read More

→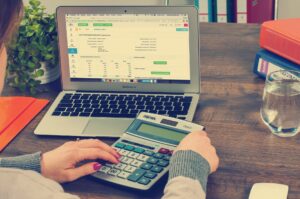 How are personal injury settlements paid? The goal of personal injury cases is to help people recover what ...
Read More

→