What are the most common holiday accidents? When the holidays approach, many folks are out and about, doing their Christmas shopping and getting everything together for the big Thanksgiving, Hanukkah, and Christmas celebrations to come. Unfortunately, these winter preparations can bring a fair share of accidents along with them, but many are avoidable if you take some precautions. So, in the spirit of helping you prepare for the safest holiday season possible, we've put together a list of the most common holiday accidents and the steps you can take to avoid them.
Injuries While Putting up Decorations
The Problem – Picture yourself standing on a wobbly chair and stretching your arm out as far as you can reach while trying to get that star straight on top of the Christmas tree. Yes, a whopping 5,800 accidents (on average) occur each year while people are putting up their holiday decorations. Interestingly, the majority of victims of this type of mishap are men who fall off of roofs, down their staircase, off of ladders, and even off of furniture.
Additionally, glass ornaments can shatter and cause lacerations on your hands or feet (if you step on one). Electric decorations can malfunction and give you an electric shock or even burn your skin. The injuries are as varied as the numerous types of decorations that exist, and each year medical professionals treat an average of 13,000 people for accidents related to holiday decorations.
The Solution – There a few simple steps you can take to make the decorating process safer for you and your family:
Don't drink alcohol while decorating (the egg-nog will still be there when you finish).
Don't decorate alone – Have someone nearby to hand you decorations and keep an eye on things.
When using a ladder:

Make sure it's on a level surface.
The ladder should be tall enough to go 3 feet higher than the edge of the roof or surface you are decorating.
Make sure to open ladders until they are fully locked.
Don't overreach. Climb down and move the ladder instead.
Always have someone with you to hold the ladder steady.
If small children want to help, have them hand you decorations. Never let them climb a ladder or fiddle with electronics.
Candles and Christmas Tree Fires
The Problem – There is nothing like a house fire to destroy a happy holiday. Unfortunately, around the holidays, fires are a real danger. Christmas trees can dry out, leaving them particularly flammable. Even in the absence of a dry tree, faulty lights and candles contribute to 50% of holiday and Christmas tree fires. Along with all the merriment, every year, fires, deaths, injuries, and millions of dollars in property damage are reported.
The Solution – Because they are not subject to drying out, using an artificial Christmas tree cuts down on the chances of a holiday fire erupting in your home. But if you use a real tree, be sure that it is fresh and that the needles don't fall out easily. In addition, always be sure to set the tree away from heat sources such as fireplaces and radiators.
Always check electronics, like your lights and extension cords, for any frayed wires or cracked sockets. Throw them away if they are damaged.
You may want to invest in flameless candles to avoid the risk of fire. However, if you can't resist the ambiance and scent of real candles, be sure that you place them on stable, heat-resistance surfaces, that they are out of reach of children and pets, and place them far away from furniture, curtains, or other decorations.
Slips, Trips, Falls, and Other Physical Injuries
The Problem – During the holidays, there is plenty to slip, trip, and fall over! Here are just a few examples:
Holiday objects such as Christmas tree skirts and presents can be tripped over and result in a visit to the emergency room.
Extension cords cause an average of 2,000 slip and fall cases each holiday season.
An average of 55,000 people each year sustain shoulder, back, and neck injuries just from carrying luggage.
Thousands of people slip on snow or ice during the holidays.
The Solution – As a property owner, you may have a legal obligation to make sure your steps, driveways, and sidewalks are clear of ice in order to protect your guests. After each snowfall, you should remove as much snow as possible and then spread an ice-melting agent on the exposed foot-traffic areas. Common snow melting agents are rock salt, calcium chloride, calcium magnesium acetate, and other commercially available products. Adding some sand or cat litter to the ice melting mixture will help to assure non-slip footing.
Also be diligent to be sure that all extension cords, tree skirts, decorations, and presents are tucked away, secure, and do not impede any high foot-traffic areas.
Car Accidents in Bad Weather
The Problem – Every year in our nation, about 5,000 lives are lost and hundreds of thousands of people are injured in car accidents caused by bad weather. This situation is exacerbated during the holiday season as snow and icy roads create winter hazards.
The Solution – If you have enough flexibility in your holiday schedule, avoid driving altogether during bad weather. It's better to arrive at your destination a day later than to take your chances with dangerous driving conditions. However, if you find yourself driving in the midst of undesirable conditions, be sure to slow down and leave plenty of room between you and the car in front of you. In addition, be sure to clearly signal when making lane changes, and avoid any sudden maneuvers that might cause your automobile to skid on ice or rainy roads.
We Can Help
Being injured can be devastating any time of year. When you need legal help to recover from personal injuries, we're here. Contact us today to schedule a consultation.
These Articles Might Also Interest You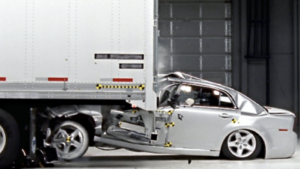 What is an Underride Crash? An underride crash typically involves a large truck, like a tractor trailer, and ...
Read More

→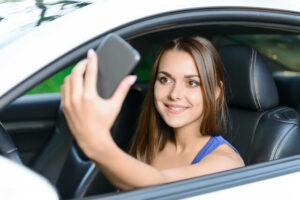 What is Distracted Driving? Distracted driving is engaging in another activity while driving a motor vehicle. It can ...
Read More

→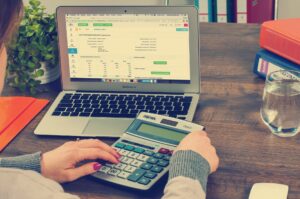 How are personal injury settlements paid? The goal of personal injury cases is to help people recover what ...
Read More

→